We are Minakshi & Aishwarya Jhawar,a mother daughter duo, looking for mediums to express ourselves. We work with form & functions of basic materials and embed them in our day to day lives.So, here we are looking to tell & capture stories through our handcrafted stationery & accessories.​I am Aishwarya Jhawar , a major in Urban Planning & Product Designing from Srishti Institute of Art Design & Technology,Bangalore, I set on my journey in my College and that journey is called Ekatra.We're probably a lot alike, you & I. At some point in her homemaking, Minakshi started to wonder why was she doing all these things she really didn't want to, and couldn't come up with an answer.
We both started to wonder about alternatives and took a teetering step towards freedom. We, organically, started with this work and saw that freedom could start with self-employment and everything else could be figured out along the way. We knew so many such women who were in search of the same, slowly we are trying to bring all such like-minded females together.In all this chaos, we were able to build a team of 32 head strong homemakers. This is a small effort in helping them become more confident and independent.We are firm believers of sustainability and creativity, all our products are crafted with utmost attention to the details along with insuring zero waste. Everything that we do here is guided by our manifesto - celebrate little things.
We are a female led brand where we work every day to ensure that our team gets to become financially independent and gain new skills along the journey of up cycling, recycling and making. With women empowerment at the heart of everything we do, we try to engage women from underprivileged communities who have often been exposed less or have received very little education. These are homemakers who become the artisans and designers of ours and their futures. These women come from very distinctive backgrounds – we scout them mostly through word of mouth, and they join us for variety of reasons, each as unique as they are – but end us uniting for their passion to move the community forward. Along with women empowerment, our another key focus is the environmental impact. We are conscious of our sourcing, we work with azo free cloth in organic cotton, and we are also trying to be intention of the waste that we leave behind. Whatever paper and cloth residues are left in our workshop, it is up cycled into a smaller product or our business cards. Even smaller paper shreds are then convert into recycled paper and further used in production. We work with bamboo paper for creating a more elaborate gifting experience for you all. The packaging material to protect the product is 50+ micron biodegradable wrap. With our little impact we encourage the community around as well to make more conscious choices in their daily being.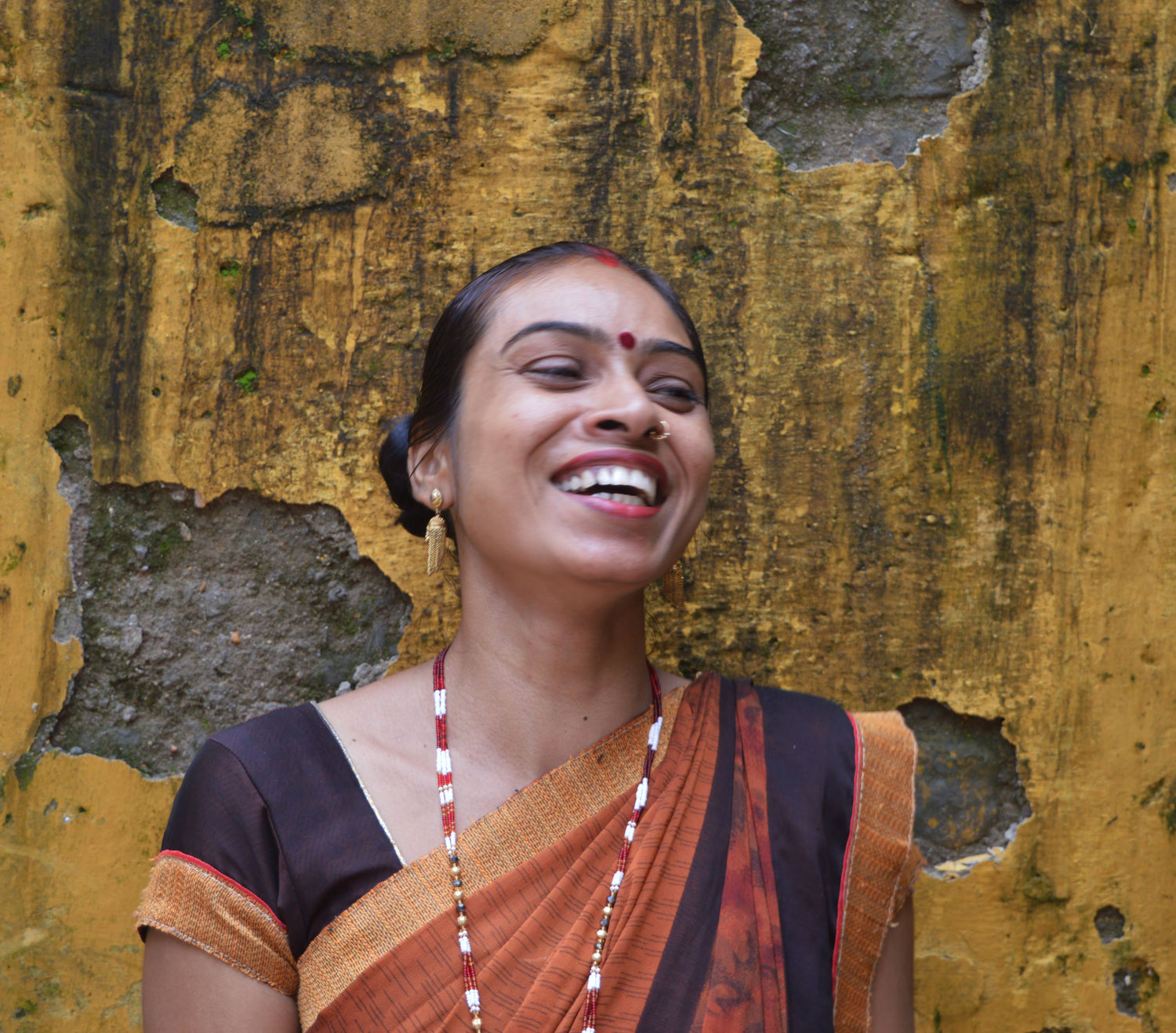 Coming from a decent background, Arshi was living well with her family that included her husband, four daughters and one son. Things started deteriorating with the bad health of her husband and his back condition. She had to step forward for her family and their well-being, thus she joined ekatra after learning about it from her friend Anjum. She has evolved with time and experience through her journey with us. After seeing people, independent & speaking fluent English, on our trip to Mumbai, she wants to send her children to English medium school, have them attend the computer classes and attain that level of success.
-Arshi
As one of the victim of COVID-19, Farzana and her family lost her 3 dairy and lands due to family disputes, that left them with almost no source of income. The worsening condition of her family demanded her to step forward for their wellbeing, and now she's is capable enough to send her two sons to school.
-Farzana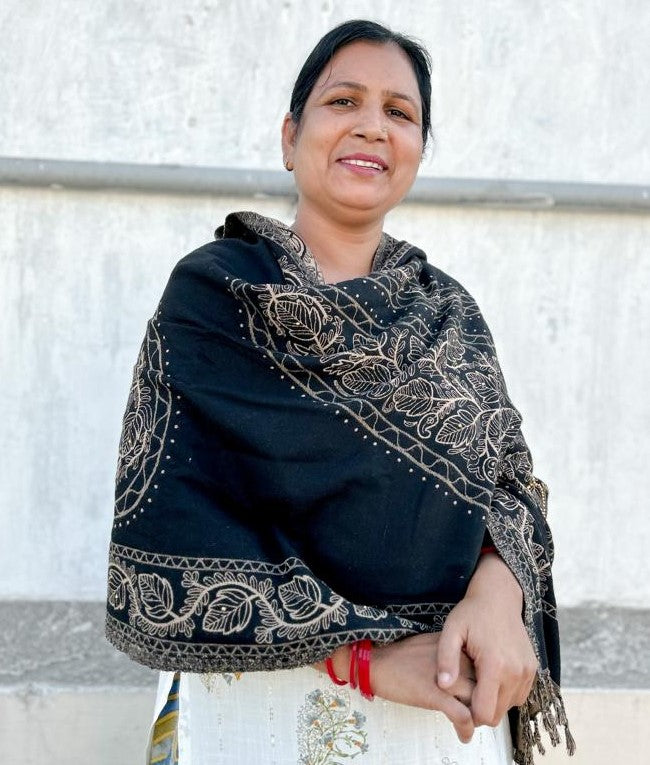 " Acche se padhana hai betiyon ko, fir acche ghar me shaadi karani hai. Akele inke kamane se ghar nhi chalta, hume bhi aage badna padega." I'll have to provide education to my daughters & marry them to a good family. His (her husband's) earning is not enough to run the family, I'll have to step forward – says the previous beedi maker and now our senior most crafts-women who joined ekatra through the word of mouth, for the better future of her 3 daughters. Along with beedi making she used to stitch clothes to make a way with the fluctuating earnings of her family as her husband is an auto-driver. She has developed her stitching skills and enjoys the work that curated her own identity
-Anjum
The sweet-sugar of our team, Tasneem is the ice-breaker of our craftswomen arm-force, very optimistic and ideatic women who inspires other in case of crisis. With a family of 6 members including her four children, she is the bread weaner along with her husband and they both want to educate their children for their future endeavours
- Tasneem
coming from a background where women only do the home-chores and men earn the money, Zarina is the first women in her family to take a step out of the rule and lay down the way for many girls and women in future. She doesn't take her not being educated as a setback, rather she believed in developing her known and favourite skill of stitching into her employment and the most joyful moments that she makes while working with us.
-Zarina